Solution for your edges
Not all edges are alike. The glass type, thickness and profile determine the tool. ARTIFEX offers the right polisher for any edge. The classic polishing cup wheels and disks of ARTIFEX already produce an outstanding industry gloss. And the cerium oxide products of the CE series subsequently create the perfect high gloss.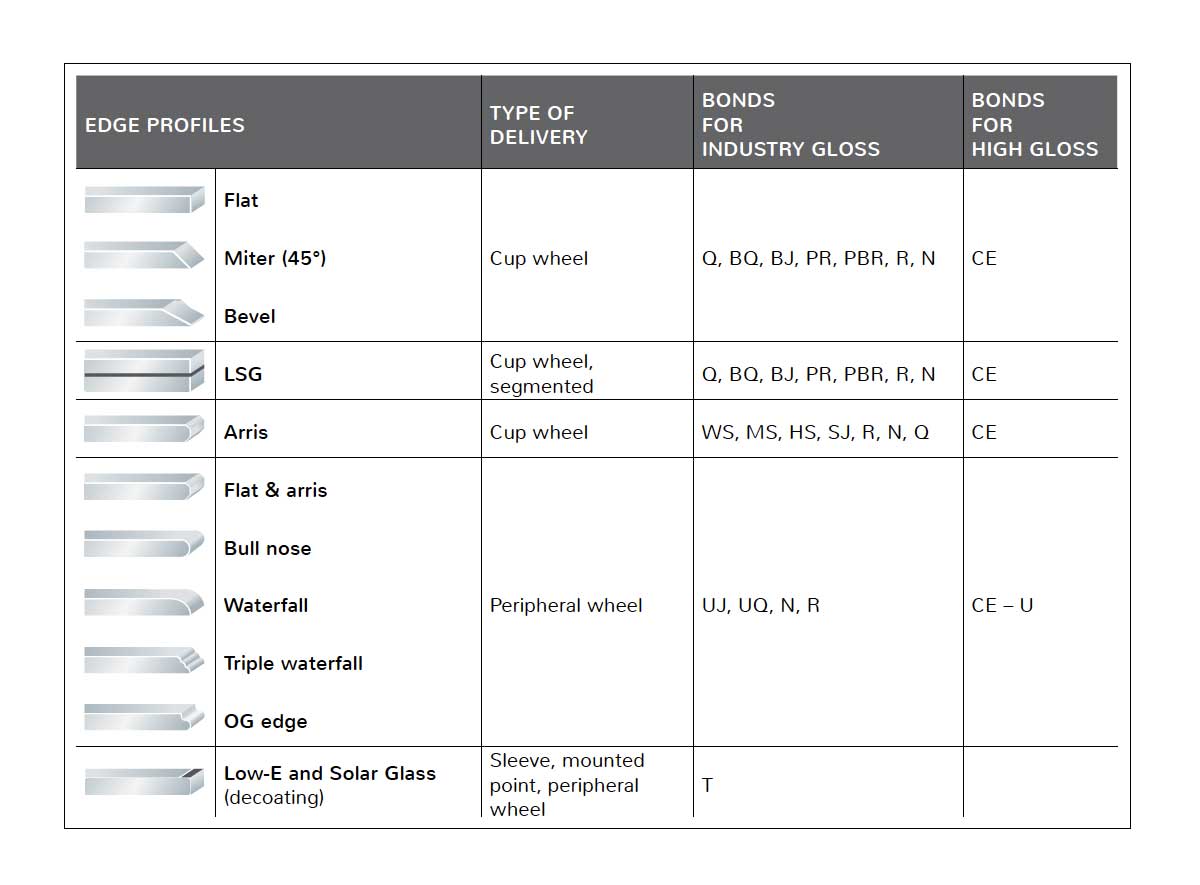 You can get detailed information in our download area.