Grinding and polishing with ARTIFEX
Innovative tools with a tradition.
Our elastic polishing and grinding tools are used in a wide range of sectors. In metal-working, finish
surfaces ranging from the most delicate surgical instruments through to heavy-duty turbine blades.
When it comes to grinding flat glass edges, elastically bonded abrasives ensure unmatched brilliance
and
 enable us to realise facades, furniture or bathroom furnishings at the highest level.
Trade fairs and Events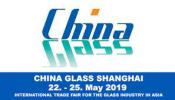 CHINA GLASS 2019
-
30th China International Glass Industrial Technical Exhibition
Our Partner
Wittsburg Enterprises Ltd.
Phone: +85 22 7429917
Fax: +85 22 7853640
wel

wittsburg [dot] com (e-mail)
www.wittsburg.com
present you in hal E2, booth no. 001/002 our elastic bonded abrasive tools for glass processing.
Address:
New China International Exhibition Center (NCIEC)
No. 88 Yuxiang Road, Tianzhu Airport Industrial Zone,
Shunyi District, Beijing, China
China Glass 2019
---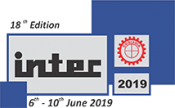 INTEC Coimbatore, India
-
is an ideal platform to present new products, invite enquiries and generate potential leads across the globe.
Our Partner
SWIT
sales

swit [dot] in (e-mail)
www.swit.in
present you at the booth A40 elastic bonded abrasives for the metal processing industry.
Address:
Codissia Trade Fair Complex
Coimbatore, Indien
Intec India 2019
---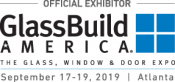 GlassBuild America, Atlanta
-
is the largest annual gathering place for the entire glass, window and door industries in North America.
Address:
Georgia World Congress Centr, Atlanta, GA
GlassBuildAmerica
---