Our tools
The what-is-what of ARTIFEX!
The reason why ARTIFEX tools adapt so well to your individual requirement is that we manufacture them with a great variety of material compositions. Polyurethane as a bond module can be ideally combined with grinding and polishing abrasives ranging from aluminium oxide and garnet all the way to cerium oxide. Specially developed rubber bonds and high-tech resin ensure flexibility and a long service life.
We have compiled the series terms for you in the table below. And the marking examples of our product codes allow you to see the abrasive grain type, size, hardness and bond at a glance.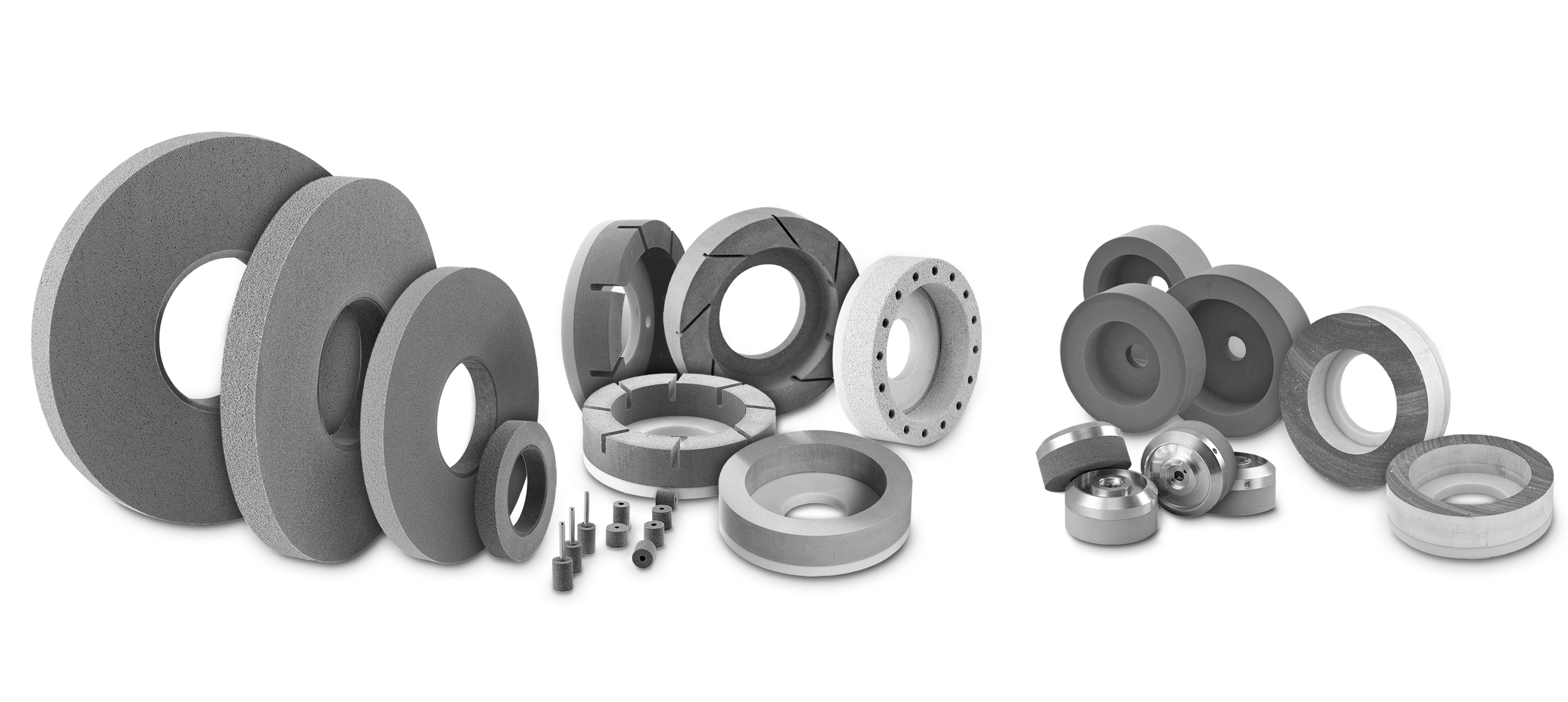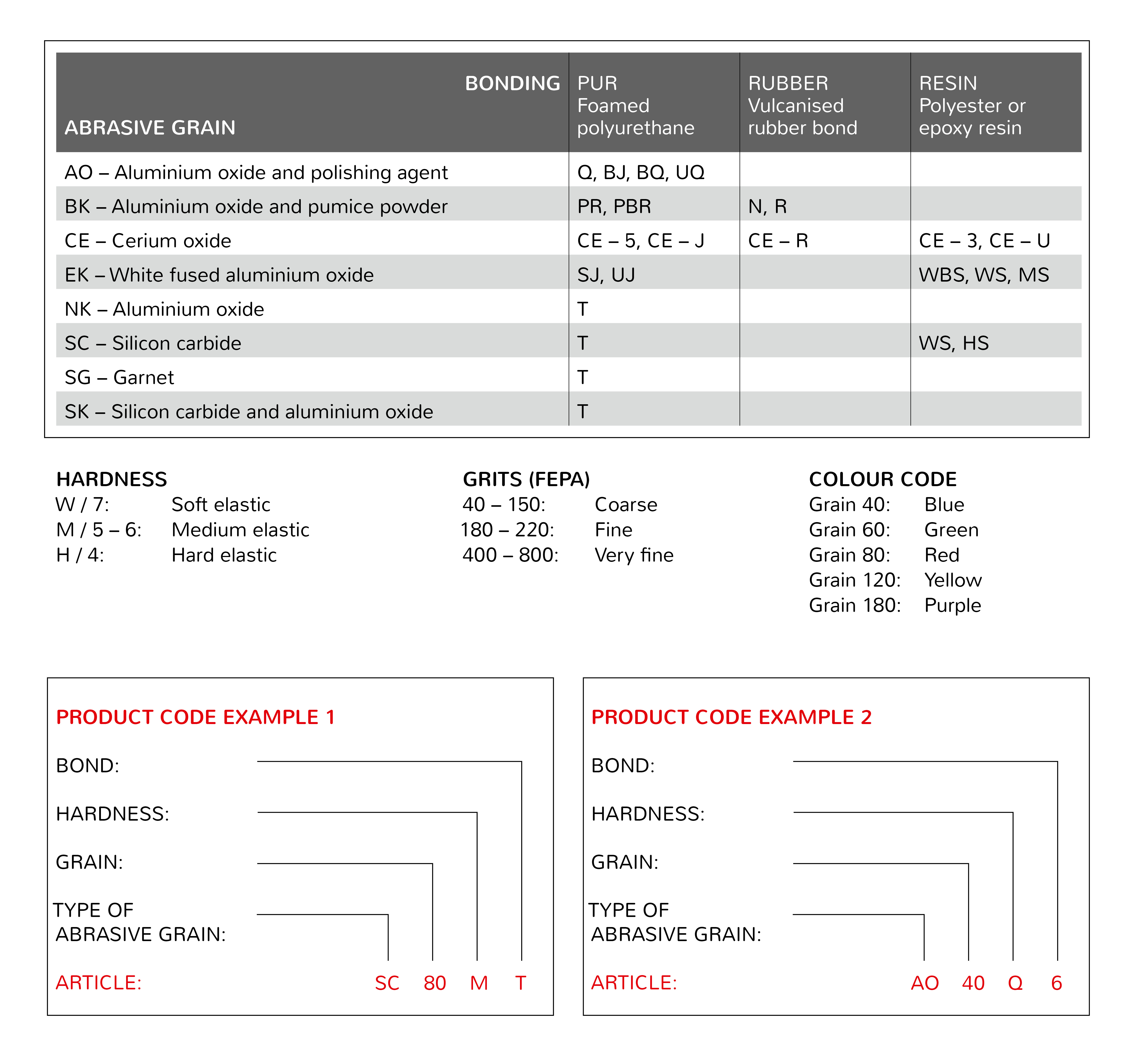 Your requirements - Our series
Are you looking for the perfect bevelling tool? Do you want to prevent the edges of laminated glass from sticking? Or have you not yet found the perfect tool for edge stripping low-E glass? We offer the right abrasive combination for every desired finish, consisting of polishing wheels, a cerium wheel and the matching cup wheels. Choose the series that meets your requirements:
mirror finish
longest service life
low tool costs
laminated glass
edge stripping of Low-E-Glass
ARTIFEX tools speed up the production process and increase the operating efficiency in production. And if there is no matching tool for your individual requirements, we will develop it on the highest level of technology in our research department. Our products and developments are just as flexible to use as your requirements are individual.
You can get detailed information in our download area.