Metal Working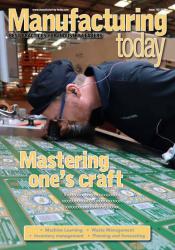 Leistritz AG, Manufacturer of turbine technology
Specializing in the manufacture of turbine technology,
Leistritz is using innovation to overcome the challenges of 2020.
Thanks to our close co-operation with Leistritz AG for several years,
we developed our market-focused approach and offer precise solutions for a productive win-win situation...
Read more

This article was published in:
Manufacturing Today issue 182 November 2020.
Copyright of Schofield Publishing Ltd.
---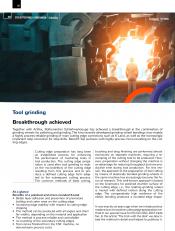 Main cutting edge corrections such as K-Land
The two recently developed grinding wheel bondings now enable a highly process-reliable grinding of main cutting edge corrections such as K-Land, as well as the increasingly important step correction for step drills.
Benefit: Top surfaces with highly precise micro-rounding on the cutting egdes....
Cutting edge corrections
In cooperation with Rothenaicher Schneidwerkzeuge, Germany
www.rothenaicher-tools.de
---
Glass Working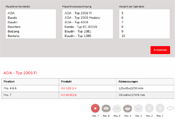 Our Product finder
Discover our new product finder which is especially designed for you to find easy the right tools for your machines.
Artifex Product finder
August 2018
---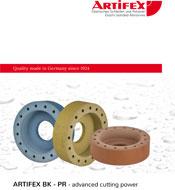 BK - PR - with special cooling bore holes
Advanced cutting power

High performance solution allowing highest feed rates achieving excellent polishing results on each polishing spindle, no matter if straight line or double edger machine design. These wheels with special bore holes ensure easier handling with an extremely wide pressure range avoiding damages caused by over pressing...
Read more
February 2018
---
About us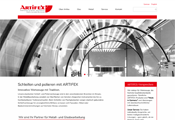 New website
Welcome to our new website! After our last relaunch, we have completely redesigned our website and created space for new categories.
It was also important to us to develop a user-friendly and responsive website that meets the needs of today's use via smartphones and tablets. If you have any questions, are missing something or would like to give us your opinion, then do not hesitate to contact us.
August 2018
---